Regular price
$899.00 USD
Regular price
$1,021.00 USD
Sale price
$899.00 USD
Unit price
per
Sale
Sold out
Airwheel SE3S is a smart riding electric boarding suitcase that can travel 13km/h (or 8 mph). It is built to last, with an aluminum frame which a maximum load of 110 kg that can withstand any journey. It is sized to fit in the overhead bin of most major airlines. The SE3S electric suitcase integrates acceleration, braking, and reversing, its speed can reach 13km/h but still ensure a smooth ride. Its dual USB ports can support the charge needs of your electronic device. The side opens with a large capacity of 20L making it easy to pack all of your essentials.
SIZE & DETAILS :

⦁ Product size: 540 x 370 x 263 mm

⦁ Size: 20 inches (international cabin carry-on size)

⦁ Volume: 20 Liter

⦁ Weight: 9.4 kg

⦁ Max. load: 110 kg

⦁ Motor load: 250W

⦁ Max. speed: 13 km/h

⦁ Battery capacity: 73.26Wh

⦁ Material: German imported PC film + Taiwan's Chi Mei ABS
Share
View full details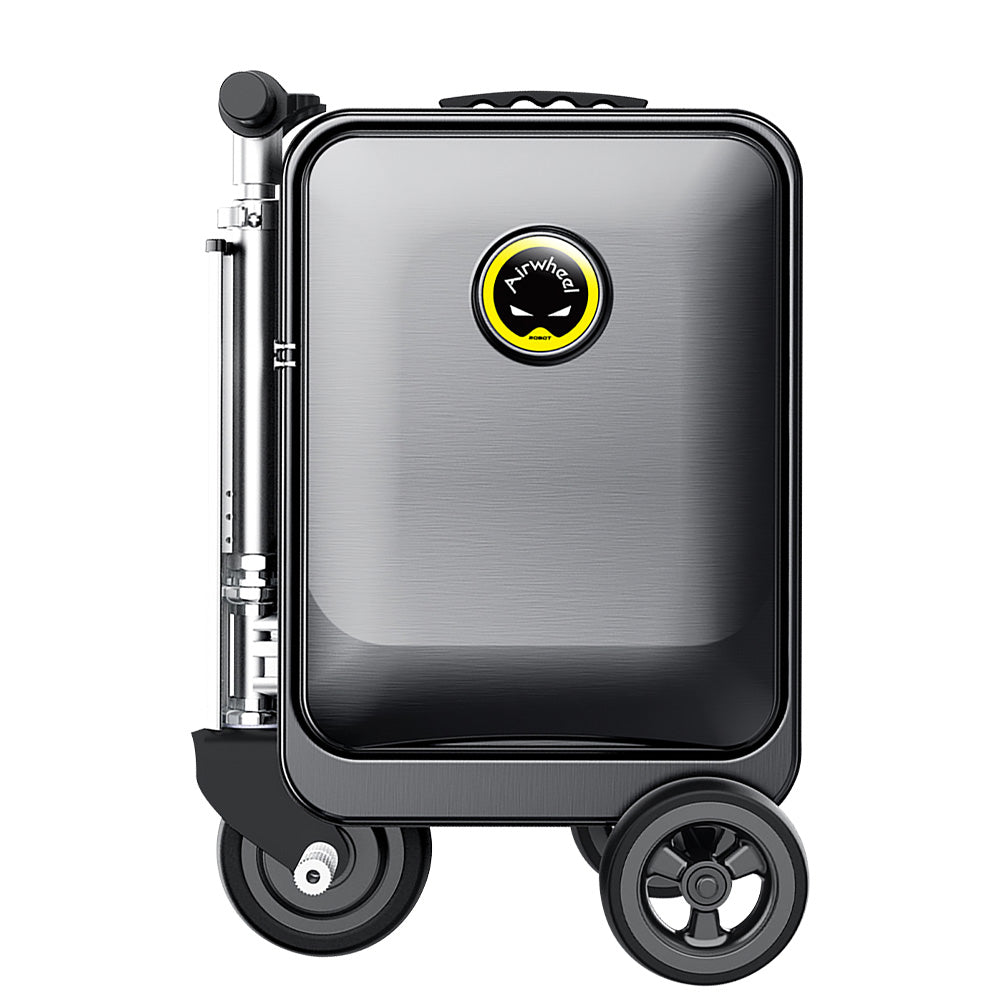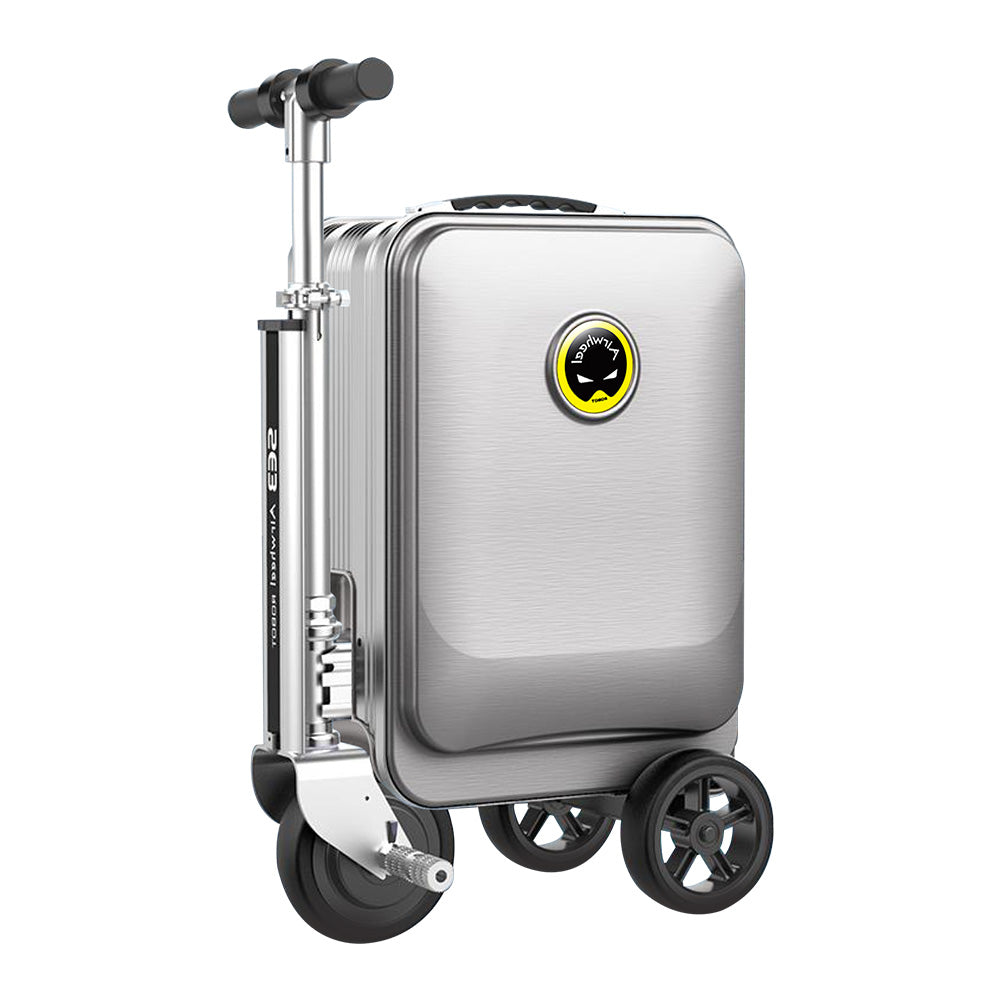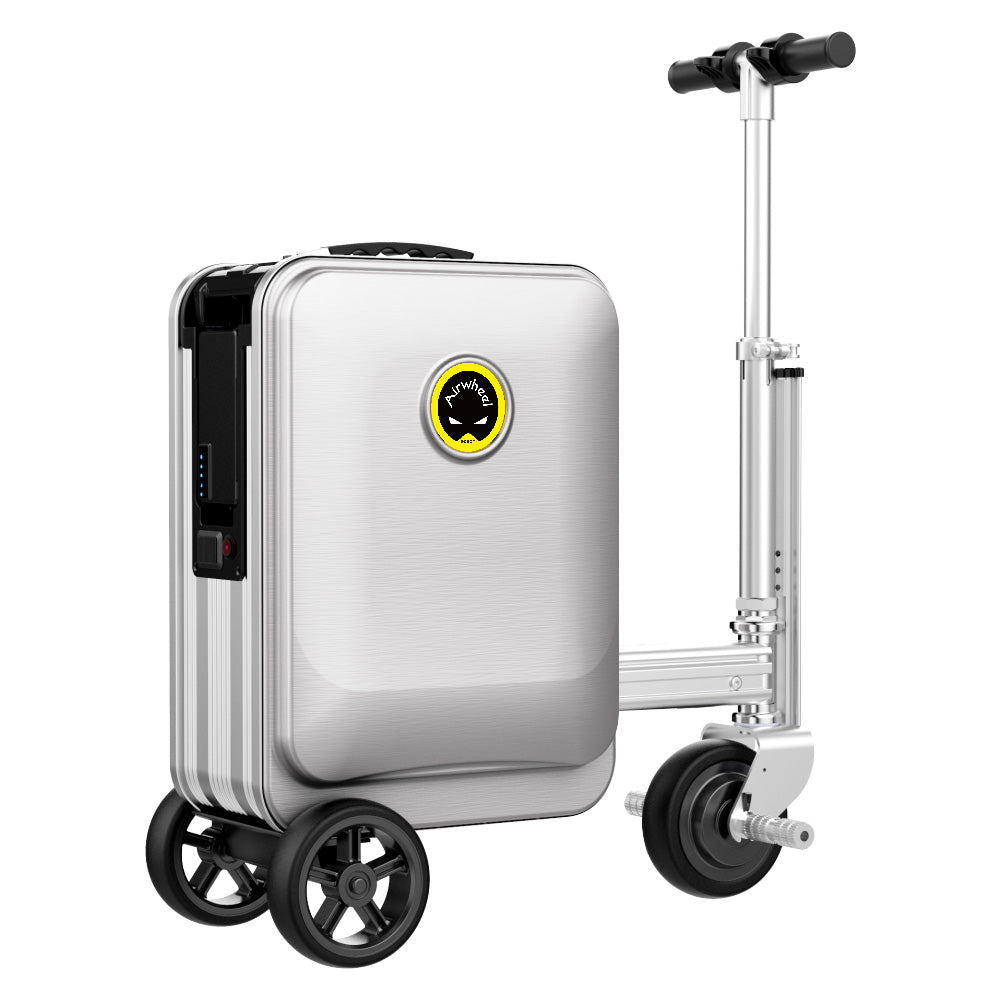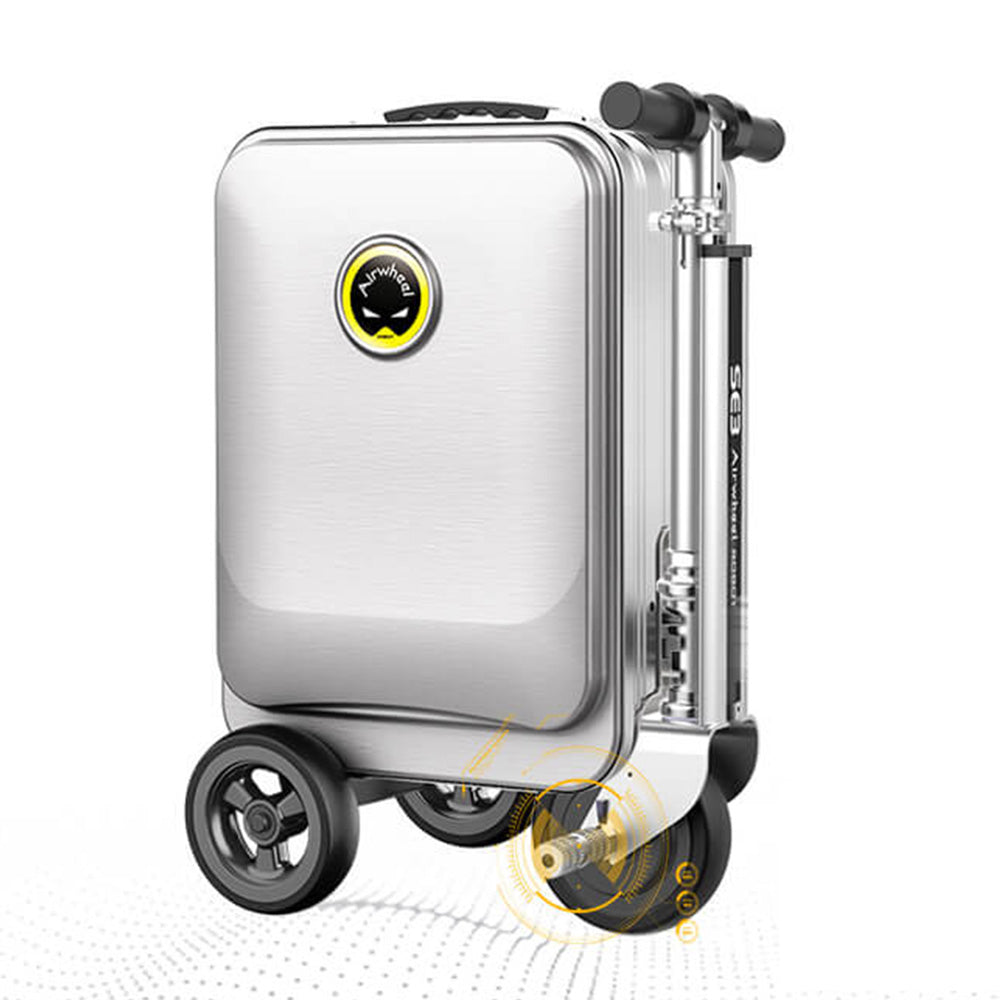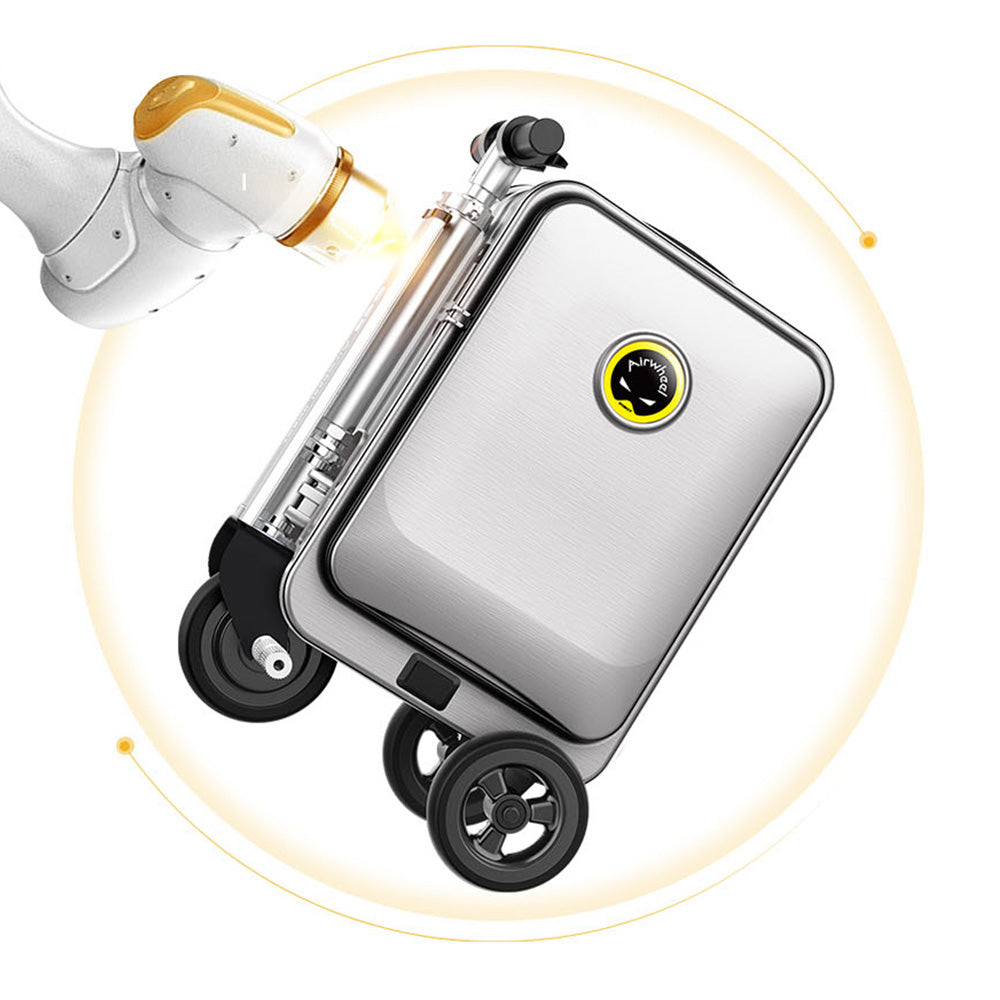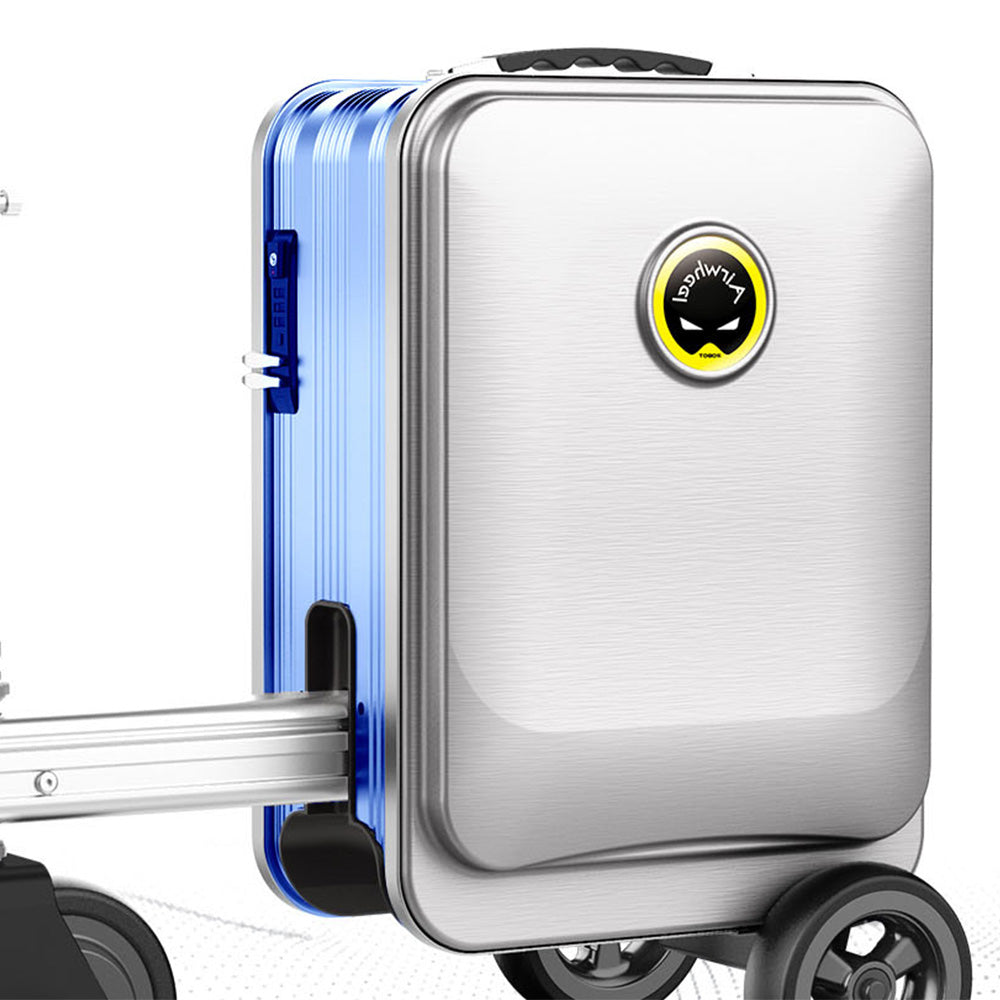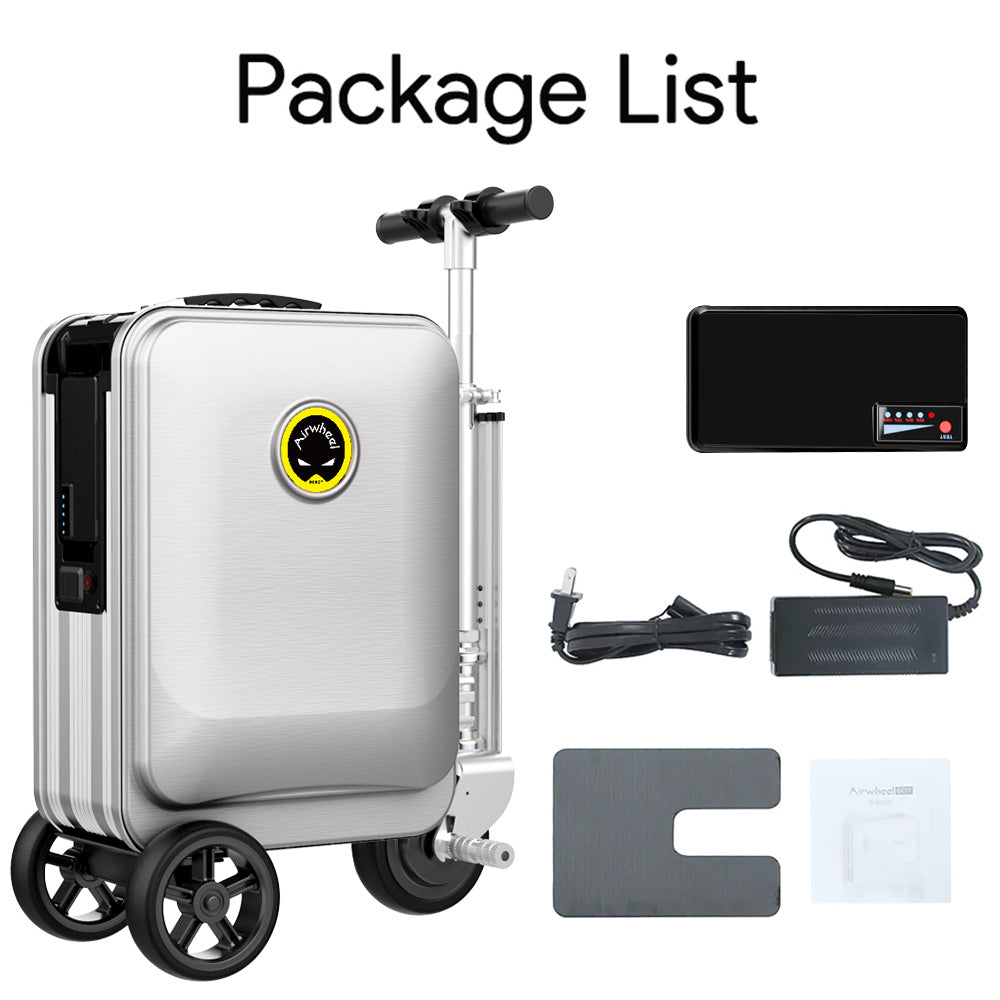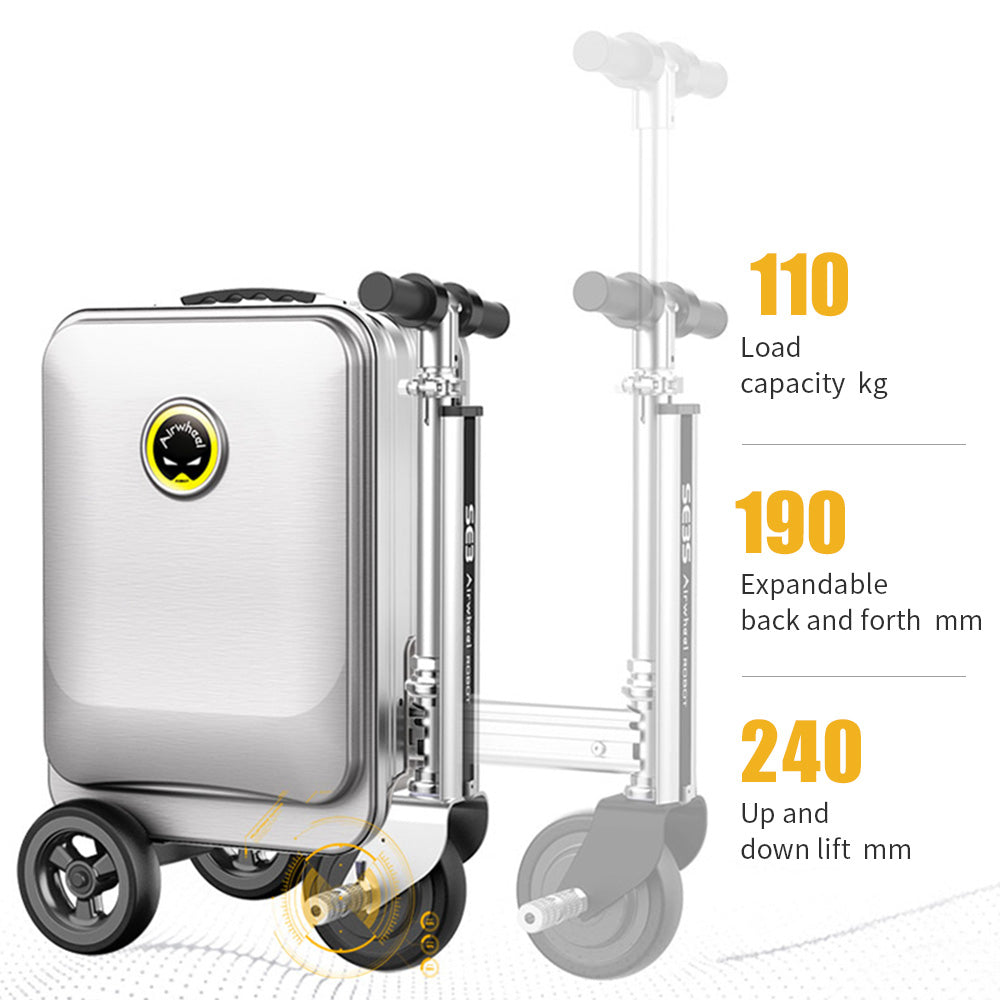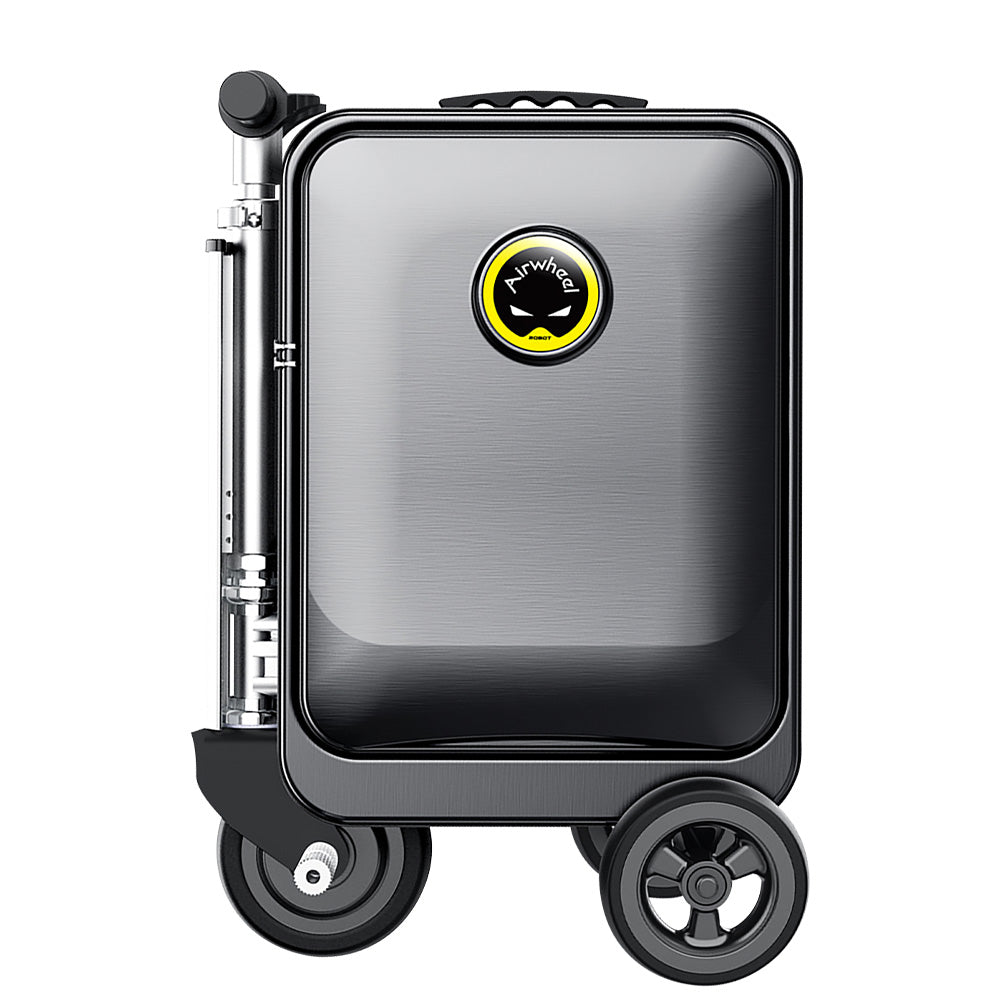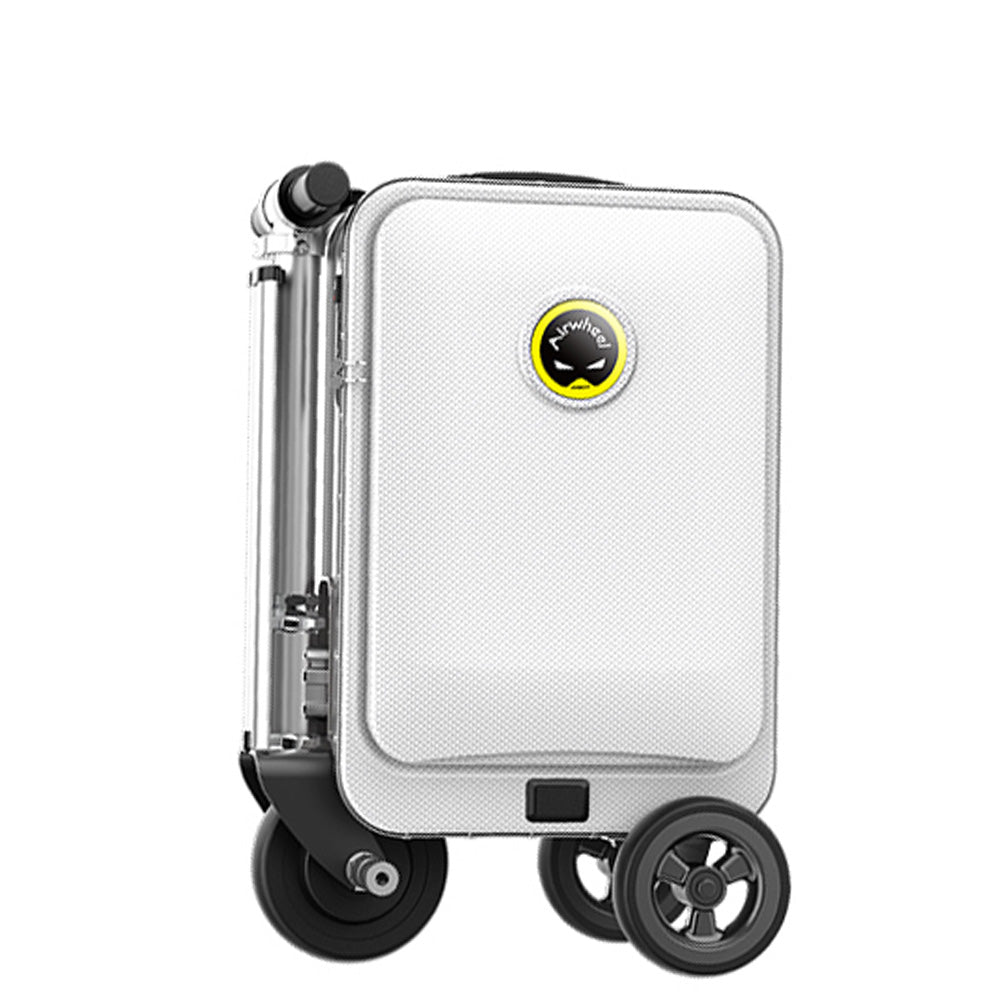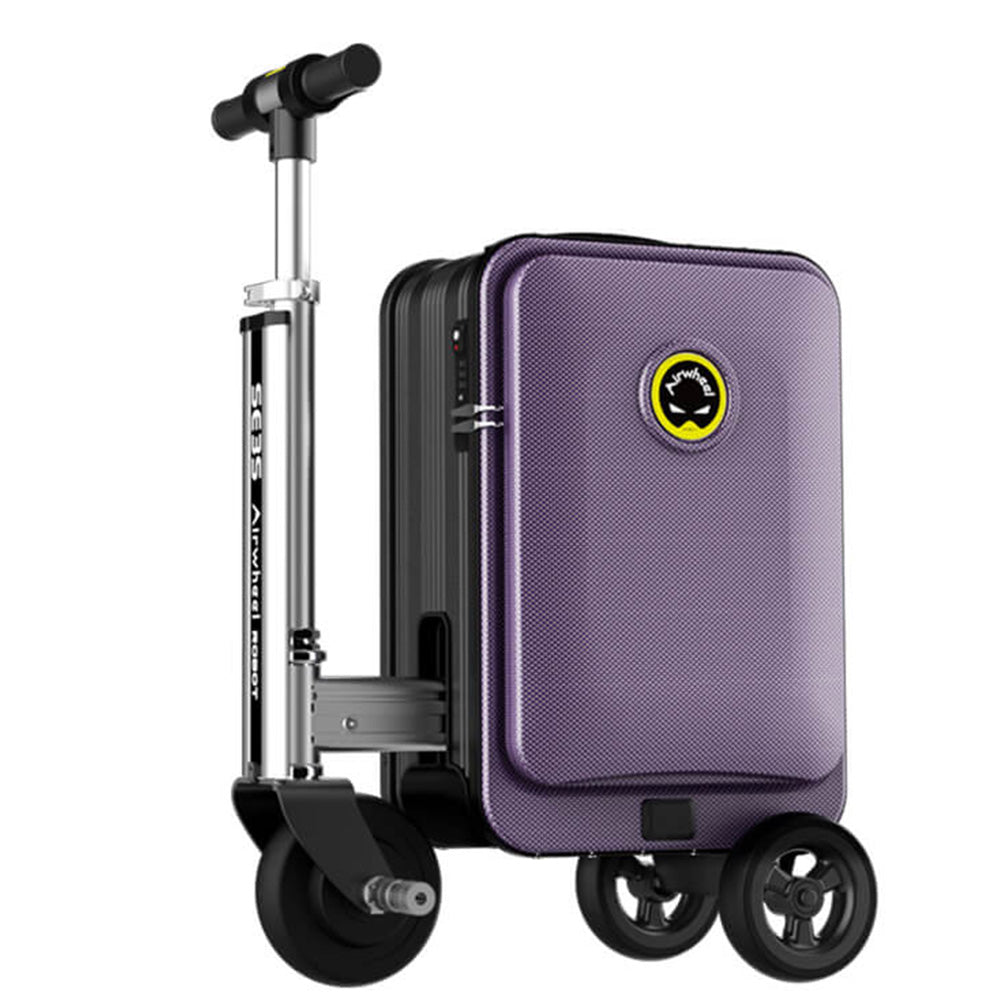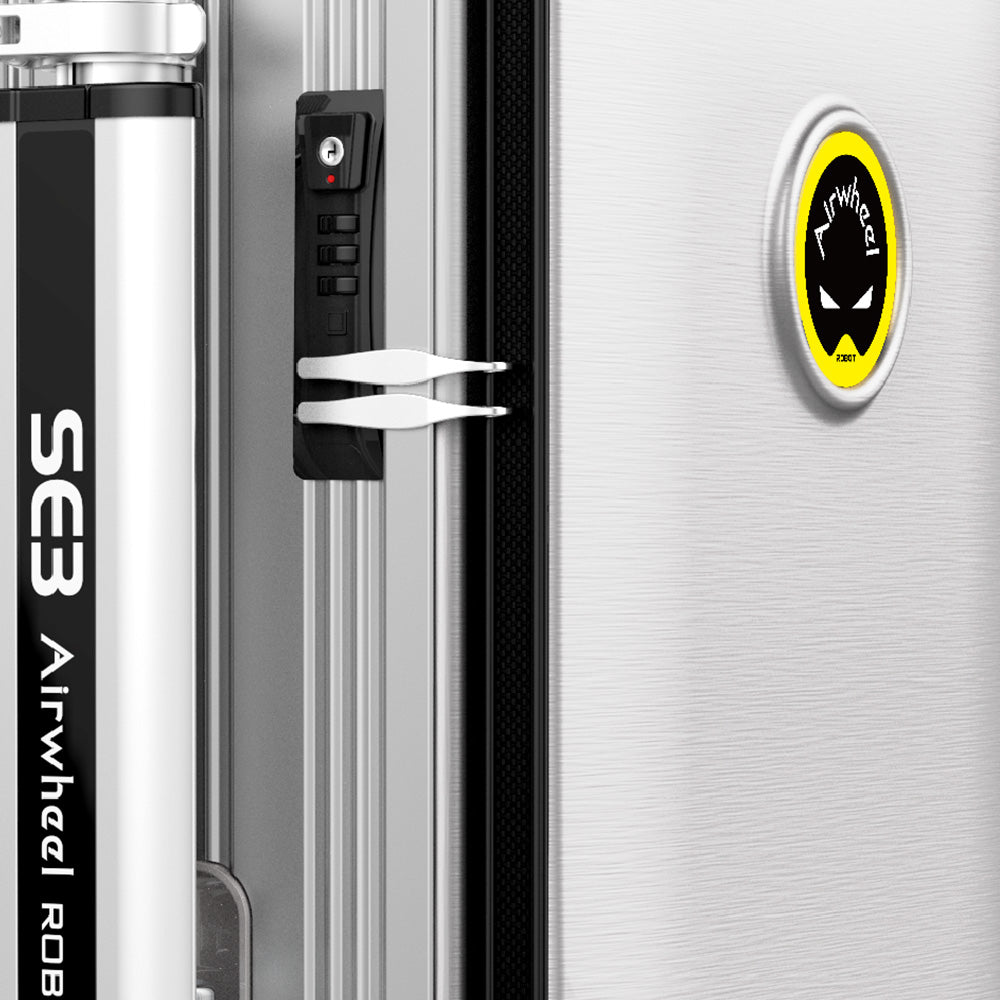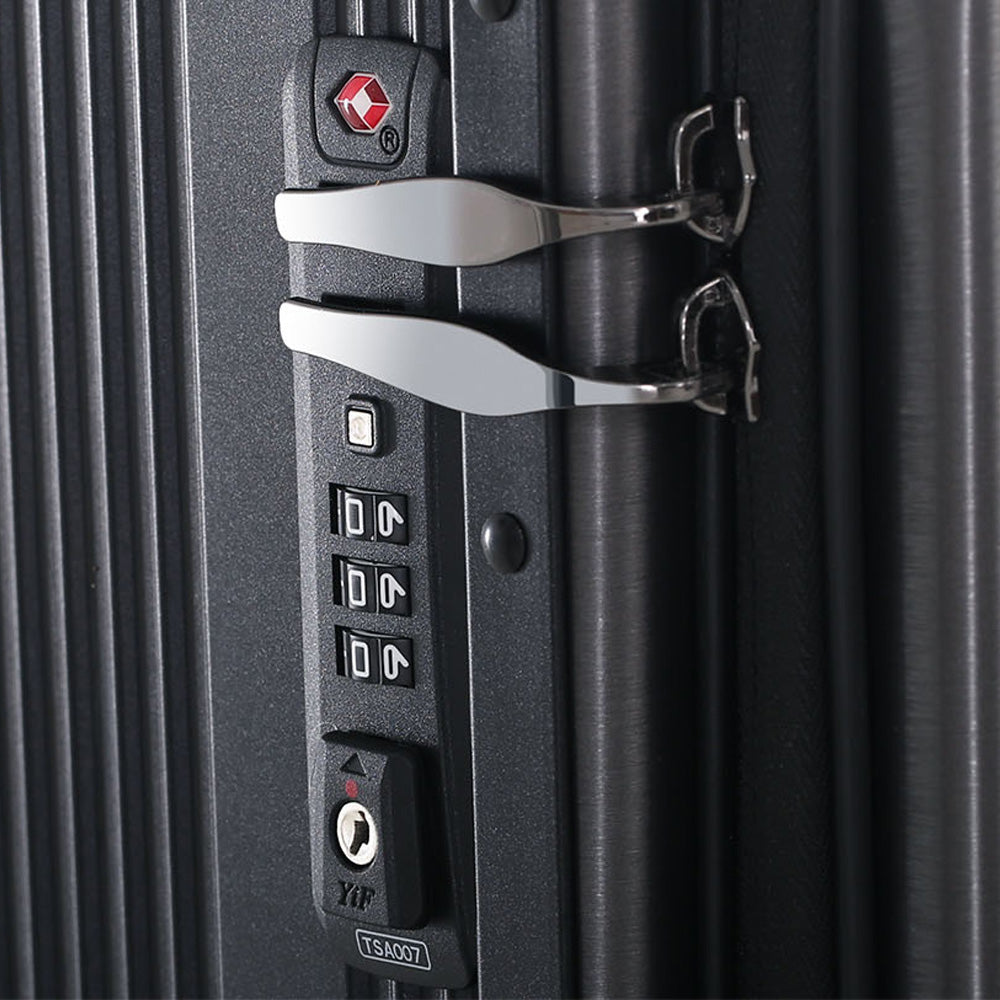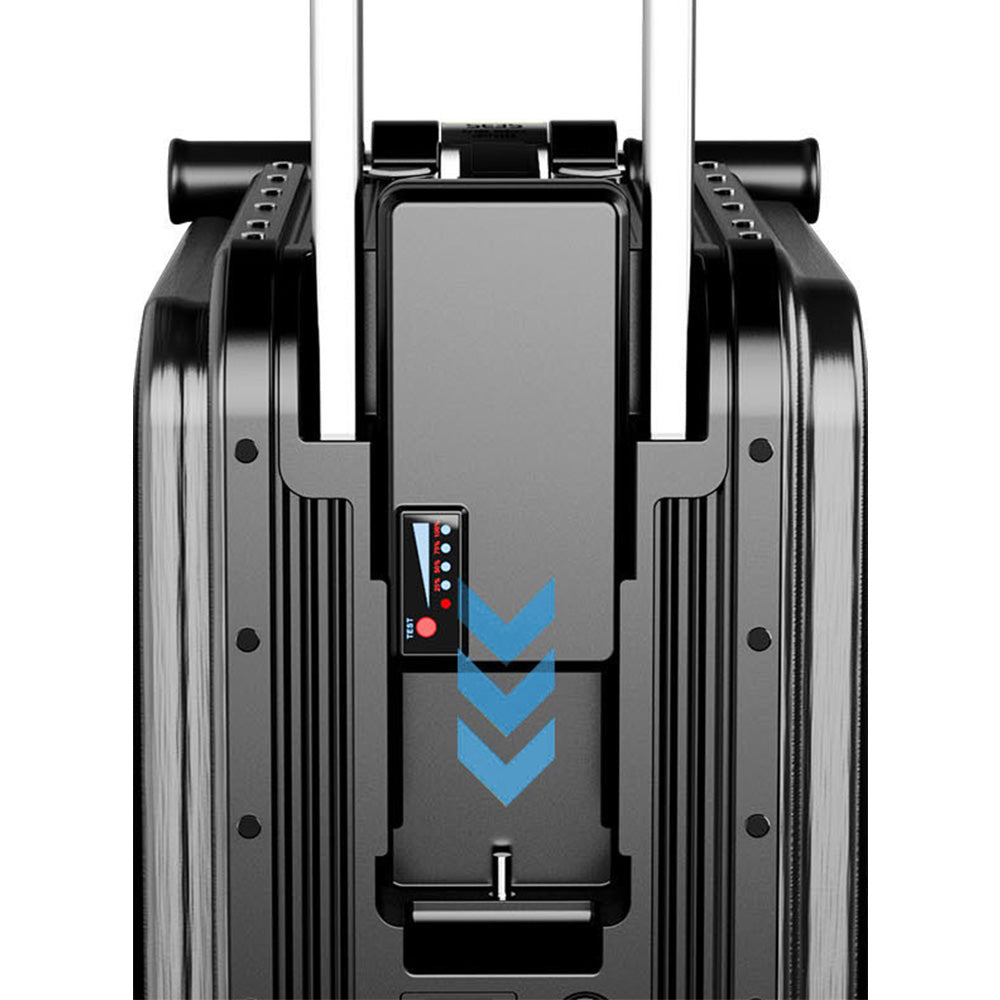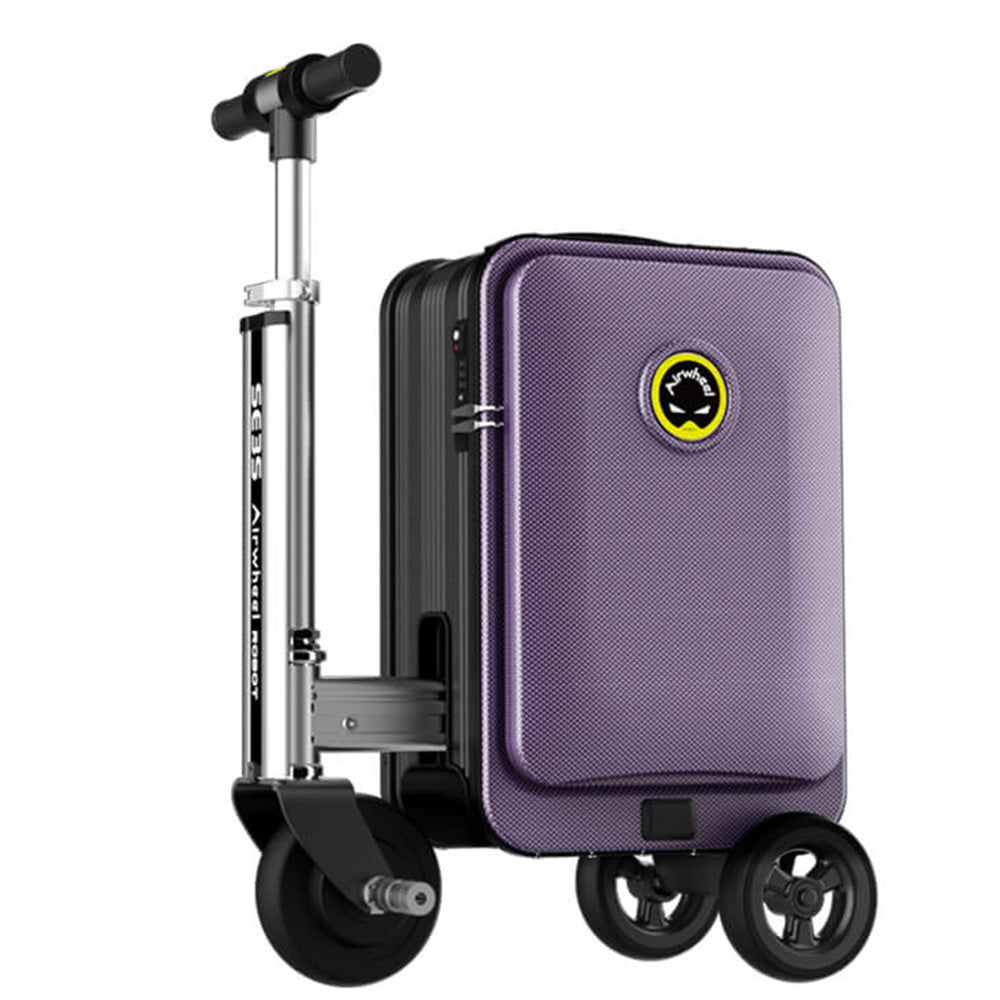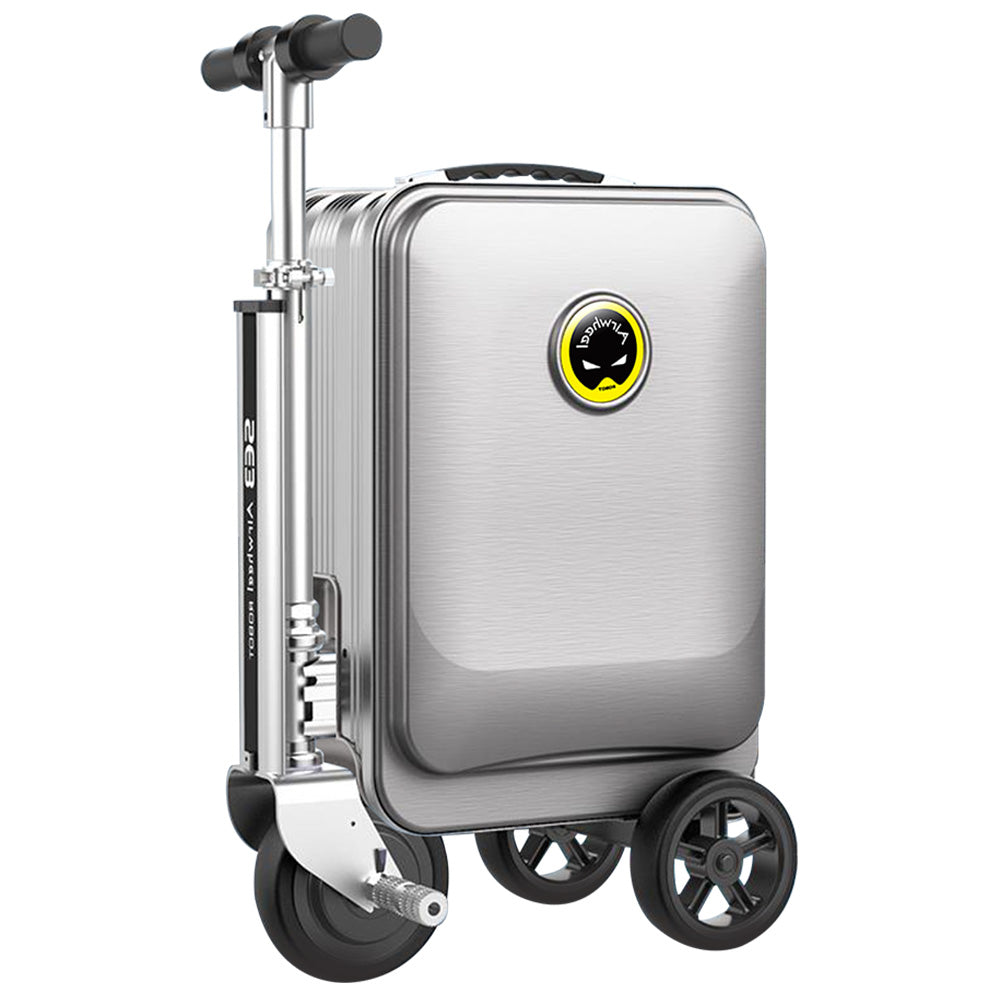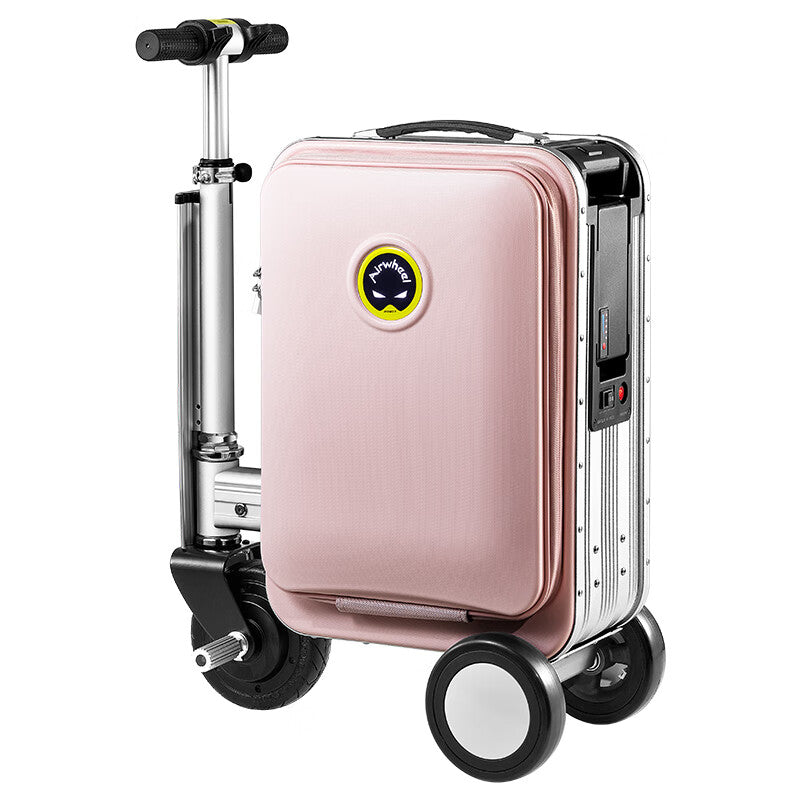 Airwheel smart riding suitcase se3s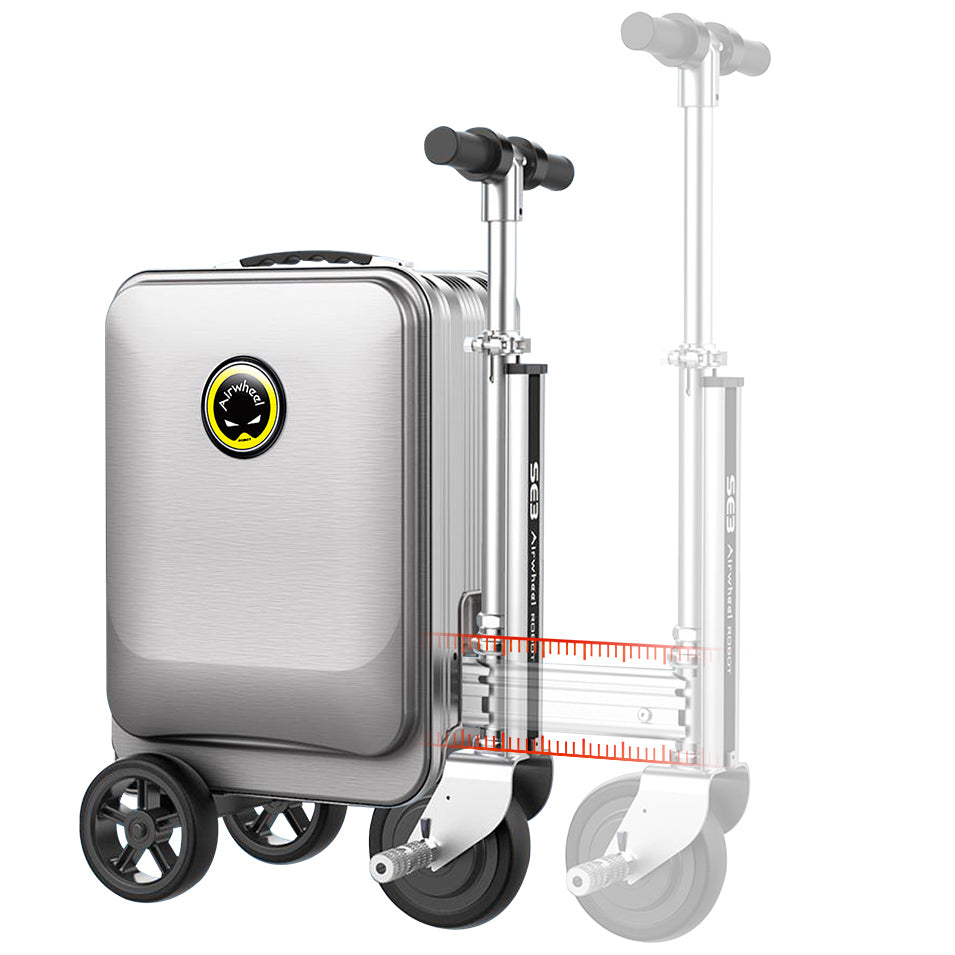 Effortless Electric Folding and Stable Design
The Airwheel SE3S is a revolutionary smart luggage that is equipped with a push rod motor, allowing for effortless electric folding with just one button. Thanks to the electric retractable design, the box remains stable even when you're on the move, so you don't have to worry about slipping or losing balance while riding. With the Airwheel SE3S, traveling has never been easier, smoother, or more convenient.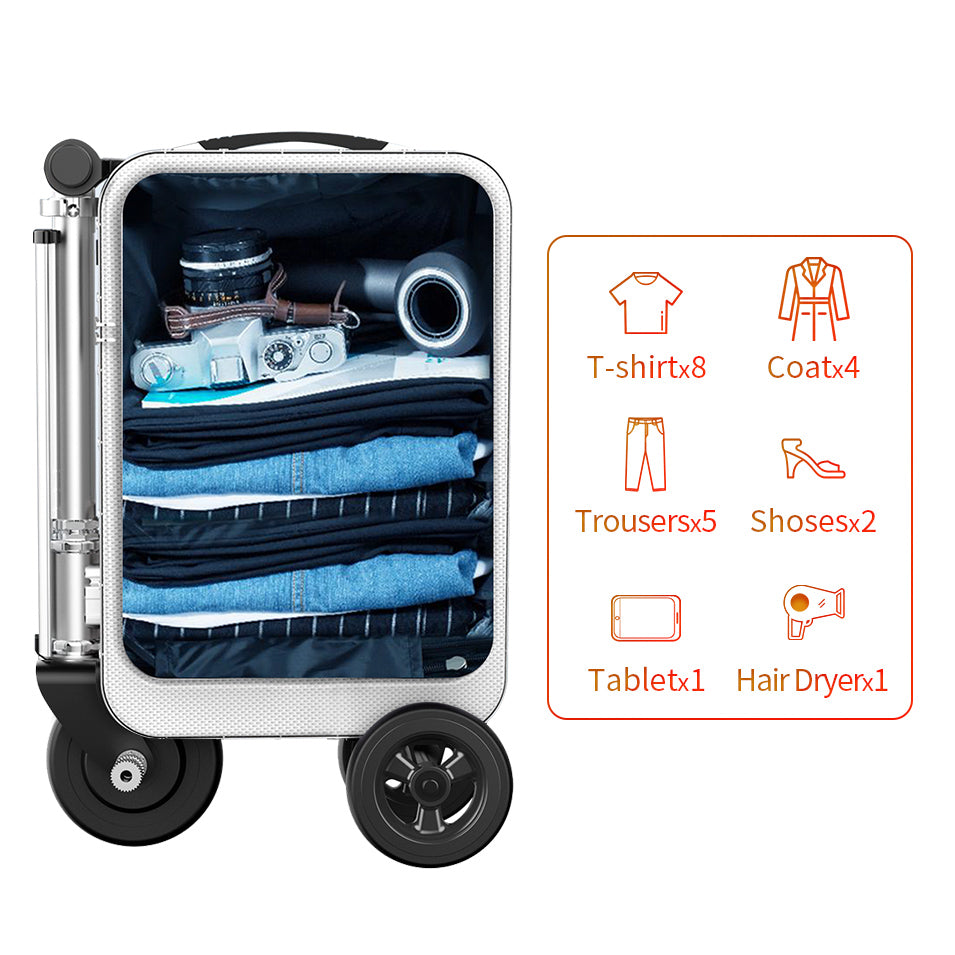 Ample Storage and Convenient Organization
With its ample storage capacity, the Airwheel SE3S is designed to accommodate all of your travel essentials, from clothes and shoes to electronics and personal items. The luggage features a large main compartment with adjustable straps to keep your belongings secure and organized. Whether you're heading to the airport or embarking on a road trip, the Airwheel SE3S smart rideable luggage offers the perfect blend of convenience, comfort, and practicality.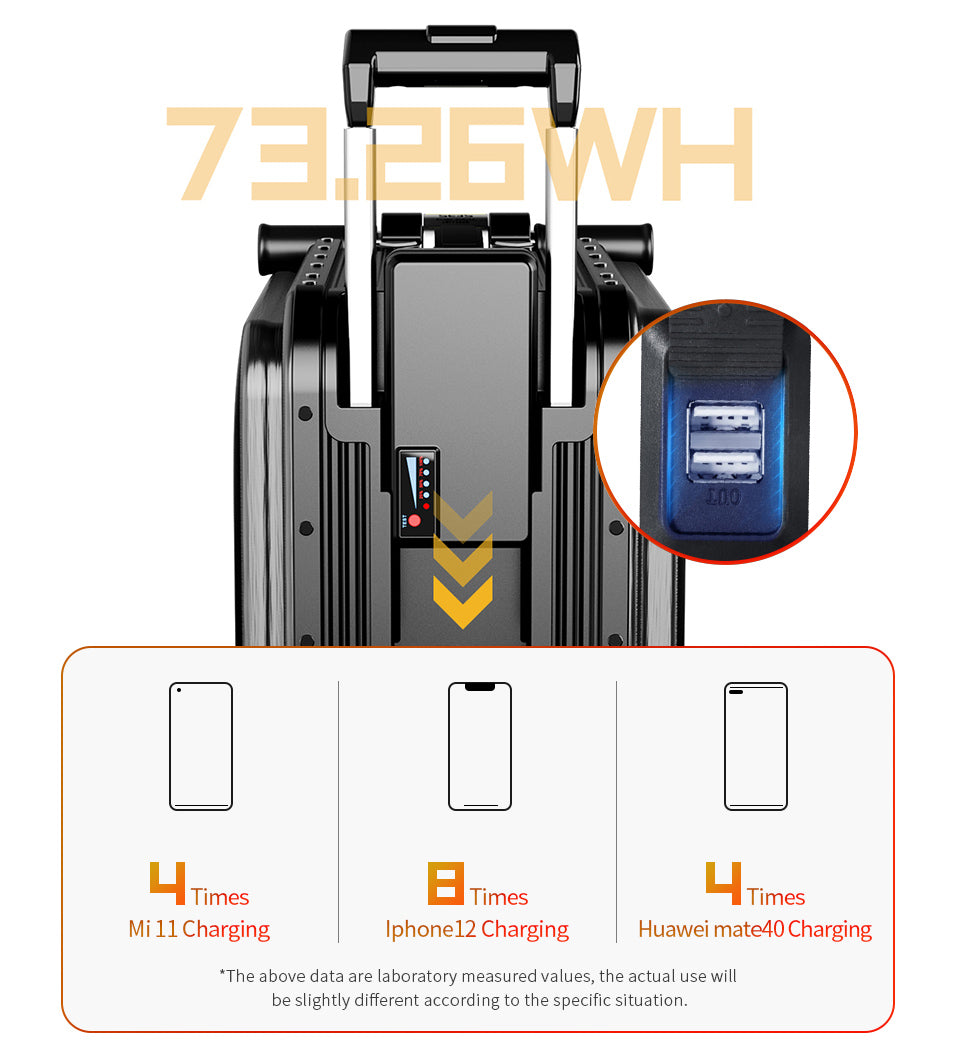 Powerful Battery and Convenient USB Charging
The Airwheel SE3S is an innovative rideable electric scooter that features a powerful battery pack of 73.26WH. The lithium battery can support up to 8-10 kilometers of riding, allowing you to explore your surroundings with ease. Additionally, the SE3S is equipped with a USB interface, making it convenient to charge your electronic devices on the go. What's more, the lithium battery adopts an external pluggable design, which means it can be removed without any tools to meet security inspection regulations when taking a flight. With the Airwheel SE3S, you can enjoy smooth and effortless riding, while also staying connected and prepared for any adventure.
Effortless Riding and Easy Switching
Airwheel SE3S equipped with front motor wheels and rear pneumatic tires can reach a top speed of 13km/h, allowing you to glide effortlessly through busy airports or city streets. Additionally, the SE3S is designed with both a riding bar and a common traction bar, with the simple press of a button, you can easily switch between riding mode and drag mode.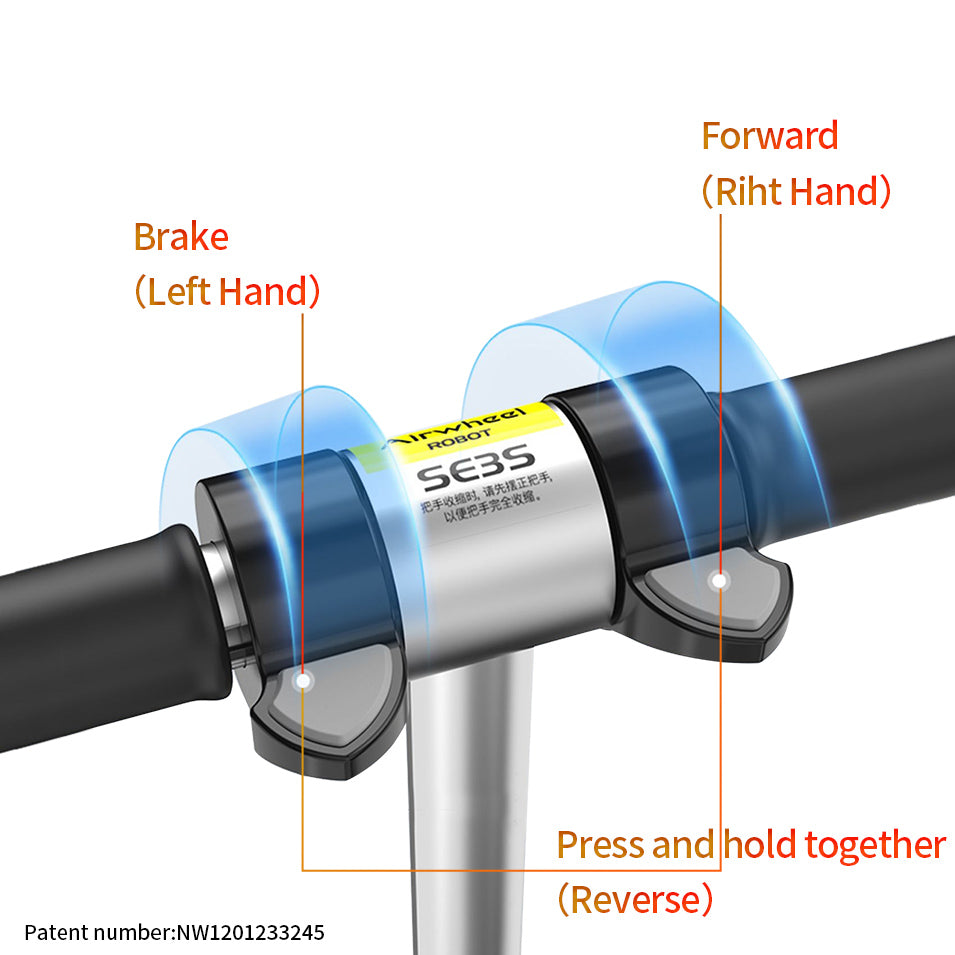 Intuitive Control and Smooth Steering
With the Airwheel SE3S smart luggage, you can enjoy intuitive and responsive control for a seamless riding experience. The right handle is used for acceleration, while the left handle is used for braking. Additionally, when both handles are pressed, the SE3S can be used for reversing, making it easy to navigate tight spaces or crowded areas. To steer the SE3S, you can simply turn the smart handle, which is both sensitive and flexible, allowing for smooth and effortless control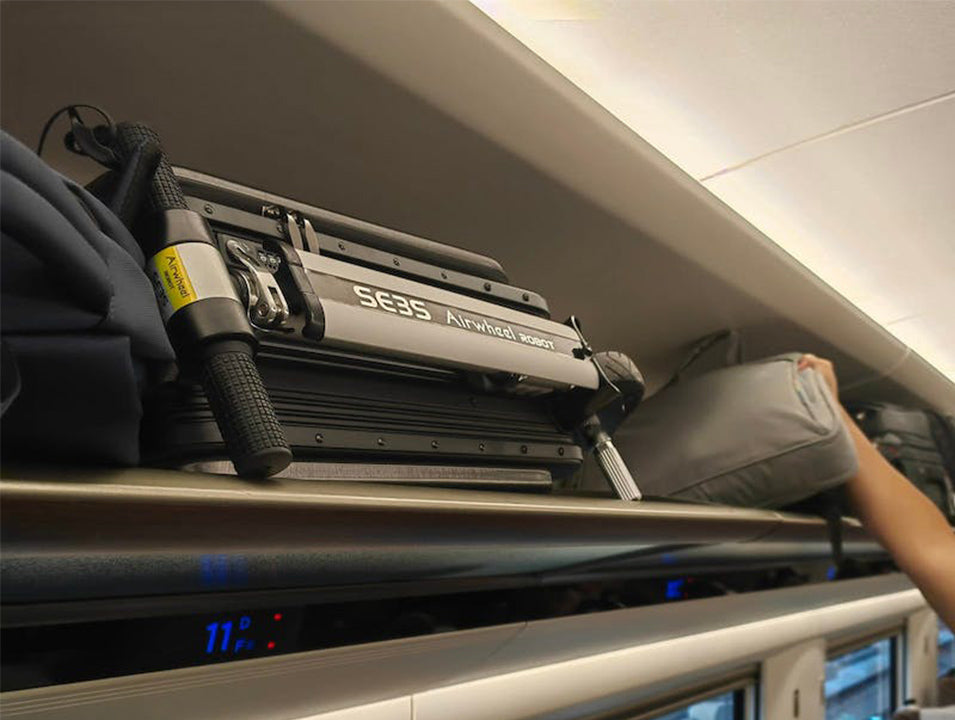 Travel with Ease
With a compact size of 20 inches and a spacious 20-liter capacity, you can easily pack all of your travel essentials and board the plane without any hassle. The SE3S meets airline size regulations, so you can take it with you as a carry-on item and avoid the wait and cost of checking in your luggage.
Heavy Loads of up to 110kg
Experience the Airwheel SE3S, an extraordinary travel companion that transcends the boundaries of a typical hard shell suitcase. Designed to withstand heavy loads of up to 110kg, this electric luggage boasts exceptional construction, combining the strength of 6 series aluminum alloy material with the durability of Super PC Film—an outstanding ABS material. The result is a waterproof and wear-resistant masterpiece that resists deformation and denting, ensuring the utmost safety and security for your belongings throughout your travels.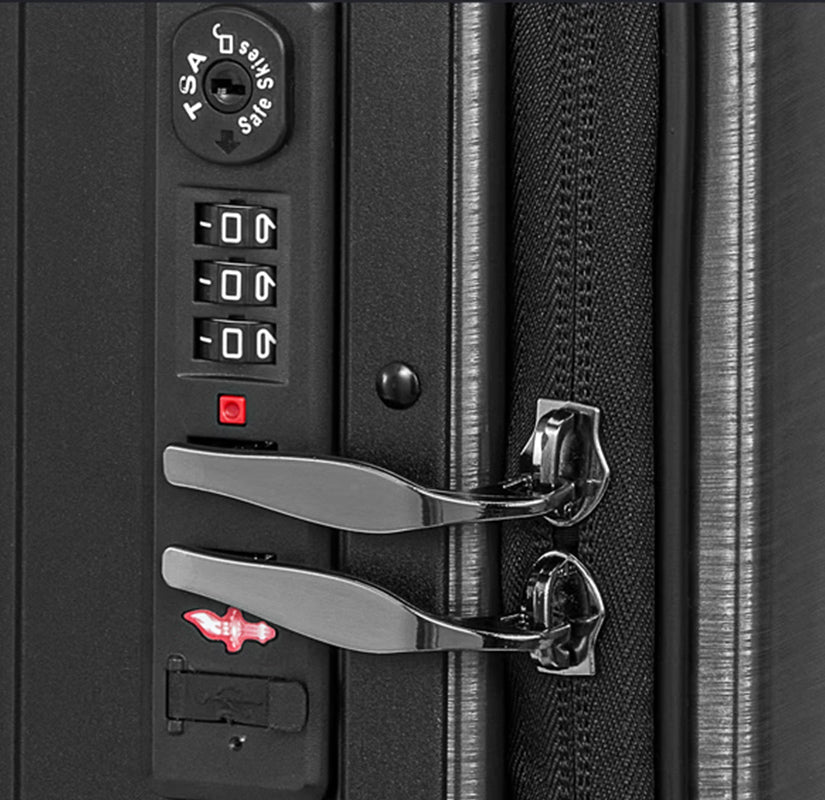 TSA Customs Locks: Your Ultimate Travel Security Solution
Discover the unparalleled benefits of TSA customs locks, meticulously designed to enhance the security of your luggage while traveling. These locks enable Transportation Security Administration (TSA) agents to effortlessly open and inspect your bags without causing any damage to the lock itself. With TSA customs locks, travelers can enjoy peace of mind, knowing that their belongings are shielded from unauthorized access, significantly reducing the chances of theft or tampering.
Feedback
I love it so much . Thankyou. Delivery so fast, packed very carefully. I'm really satisfied.
Smart and Fun Travel Companion
The Airwheel SE3S luggage is an excellent travel companion. Its sleek design, four wheels, and comfortable handle make it easy to maneuver. The built-in electric scooter is a game-changer, making travel much more fun and stress-free. The luggage also has a USB charging port, TSA lock, and reflective strip for safety. Highly recommended for anyone who loves to travel!
Fantastic Design
The design of the Airwheel SE3S is fantastic. The scooter is sleek and modern and the luggage is practical and stylish.
Worth Every Penny
The Airwheel SE3S is worth every penny. The scooter is so convenient and the luggage is high-quality and durable.
Easy to Use
The Airwheel SE3S is so easy to use. The scooter is simple to unfold and the luggage is easy to pack.