Regular price
$369.00 USD
Regular price
$409.00 USD
Sale price
$369.00 USD
Unit price
per
Sale
Sold out
The Airwheel SQ3 is not just a regular suitcase, it's also a fun rideable toy for children that can be used indoors and outdoors. With its versatile design, the SQ3 can be used as a suitcase, a ride-on toy, and a storage container. Its built-in safety protection system ensures that children between the ages of 3 and 10 can improve their physical coordination while having fun. Give your child a unique and exciting way to carry their belongings with the Airwheel SQ3 - the perfect toy and suitcase all in one!
SIZE & DETAILS

⦁ Product size: 465 x 265 x 420 mm

⦁ Volume: 15 Liter

⦁ Weight: 4.5 kg

⦁ Max. load: 40 kg

⦁ Max. speed: 5 km/h

⦁ Battery capacity: 51.8Wh

⦁ Material: Shell ABS +PC

⦁ Material: German imported PC film + Taiwan's Chi Mei ABS
Share
View full details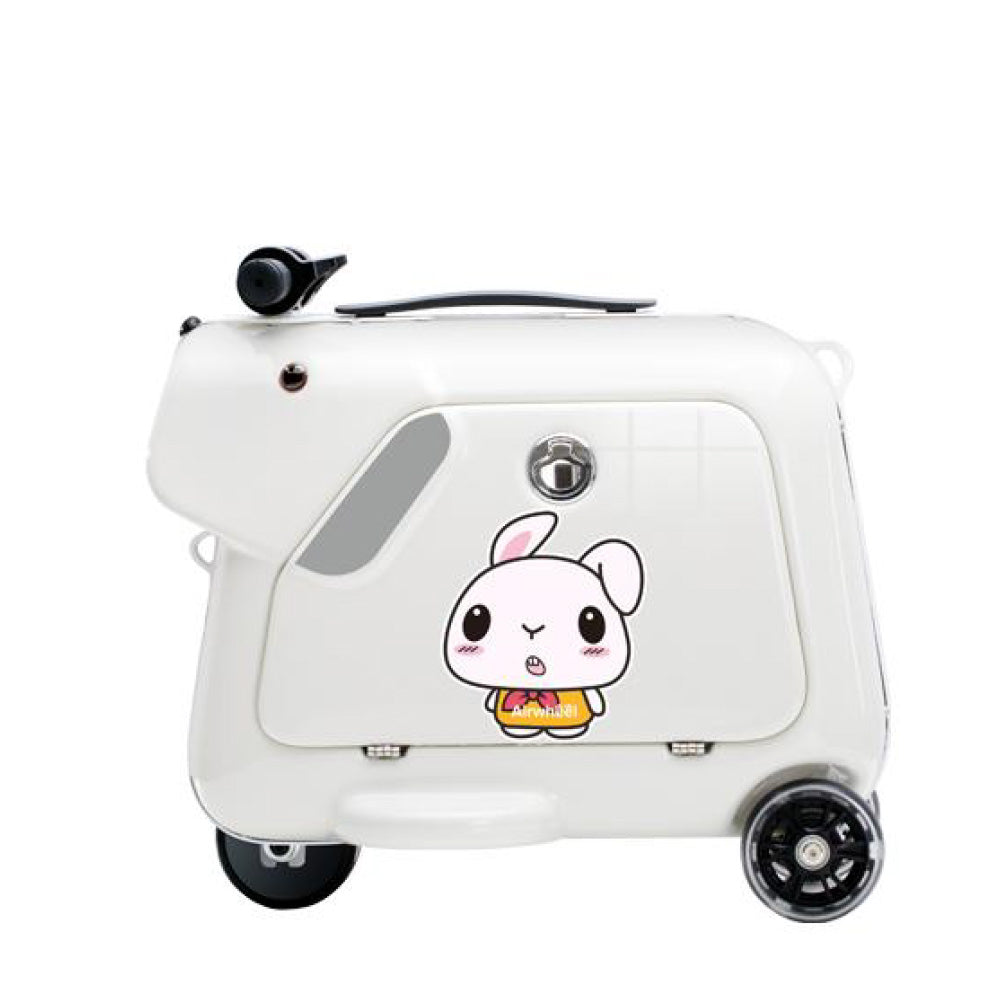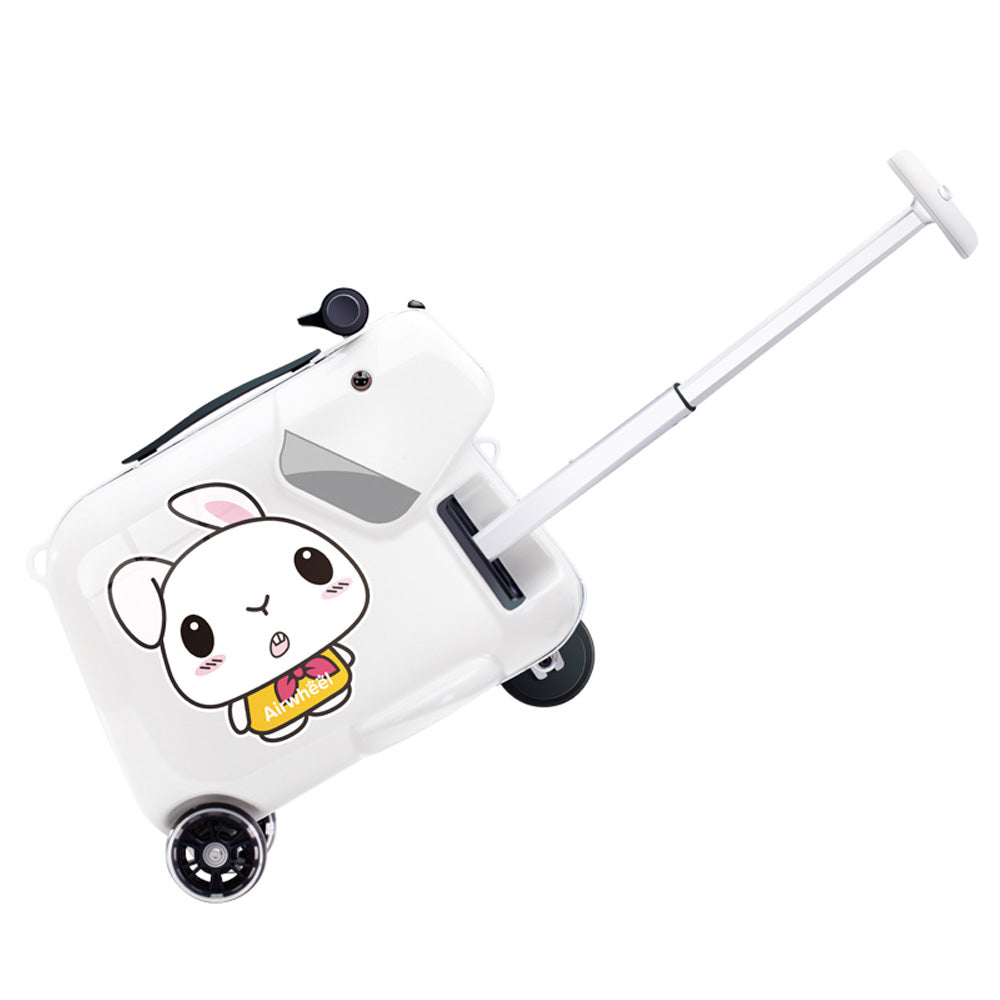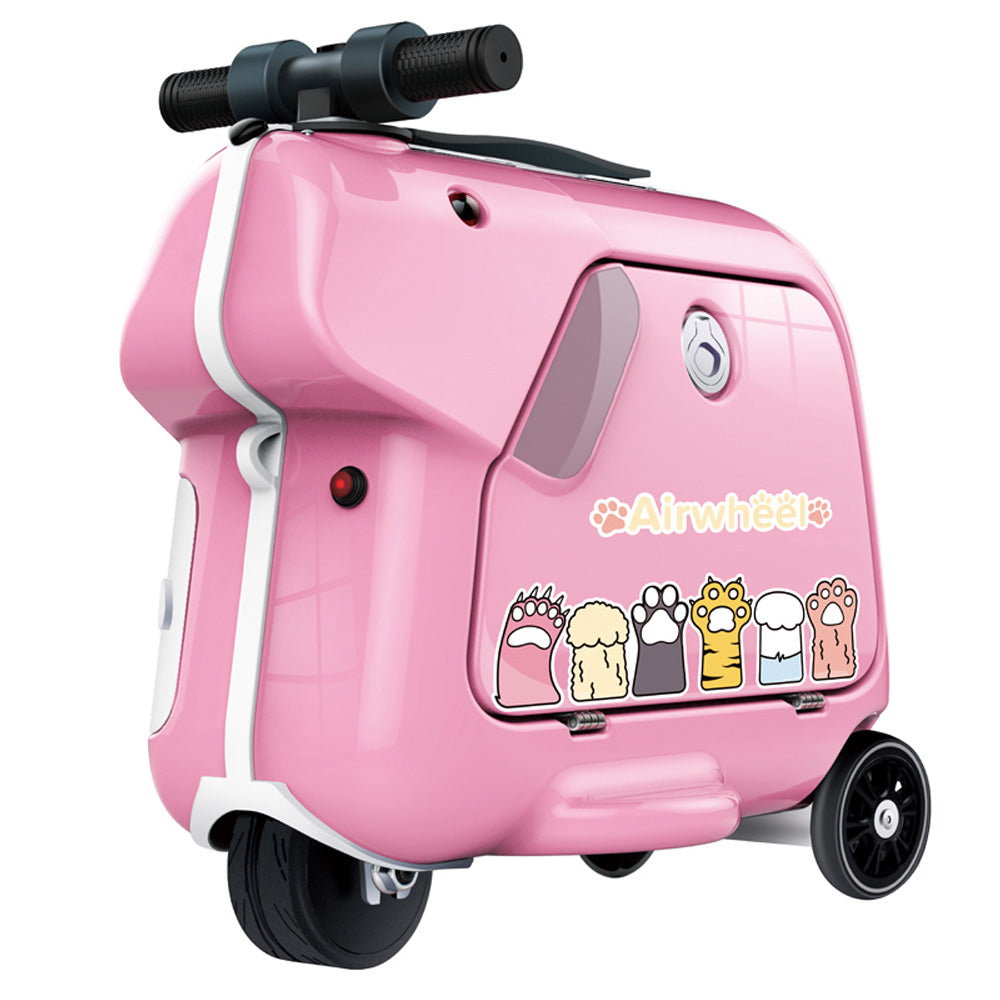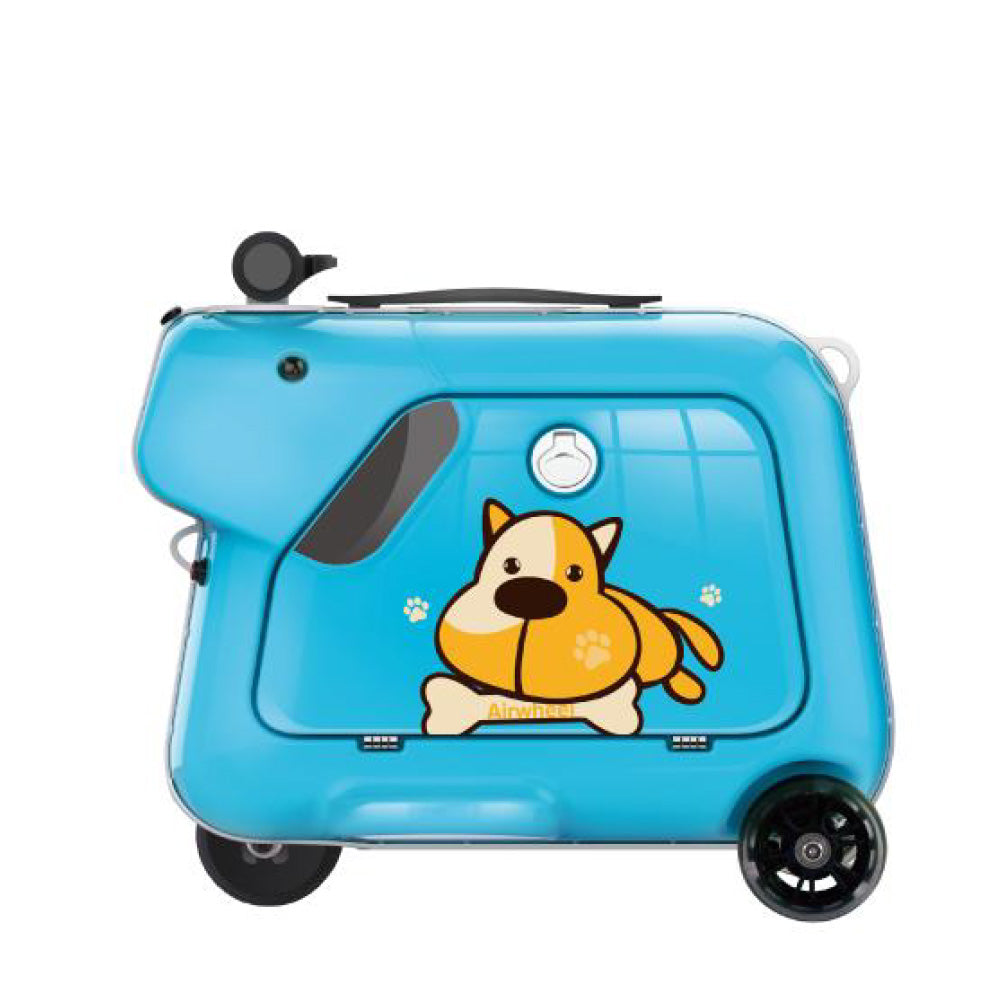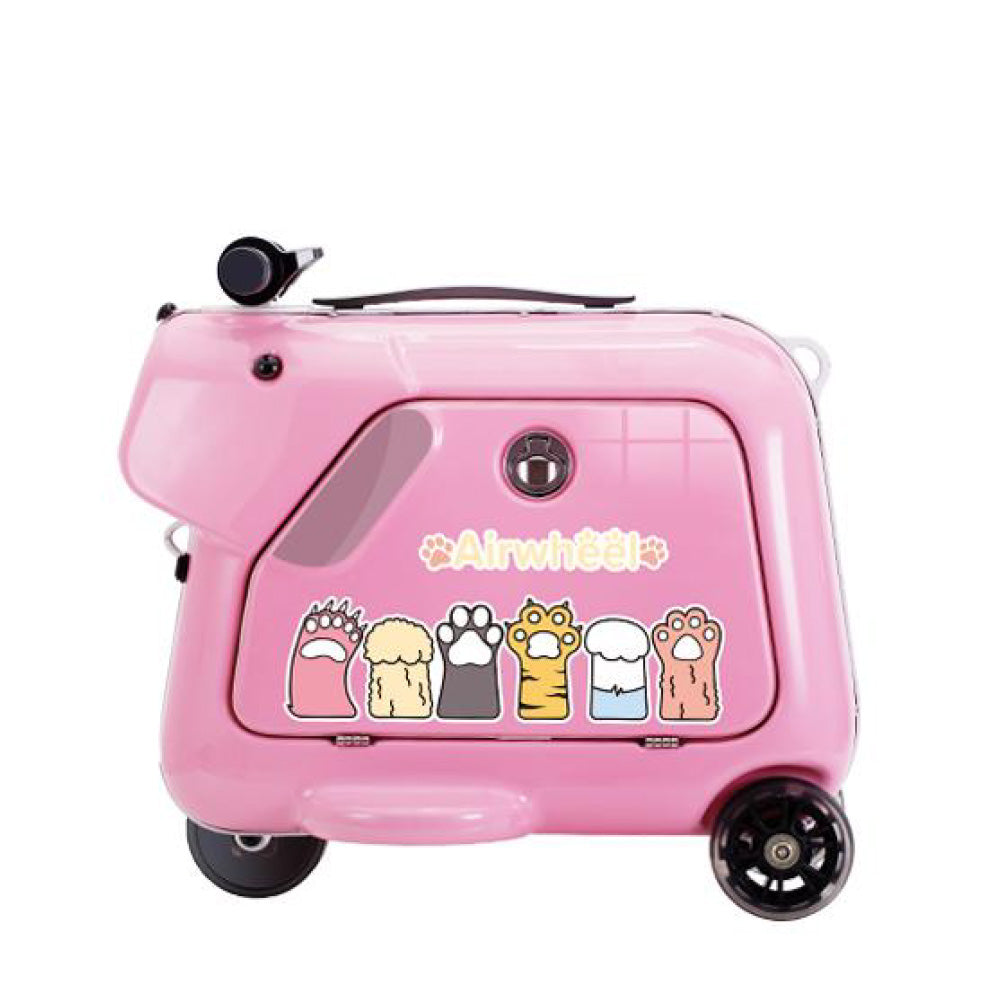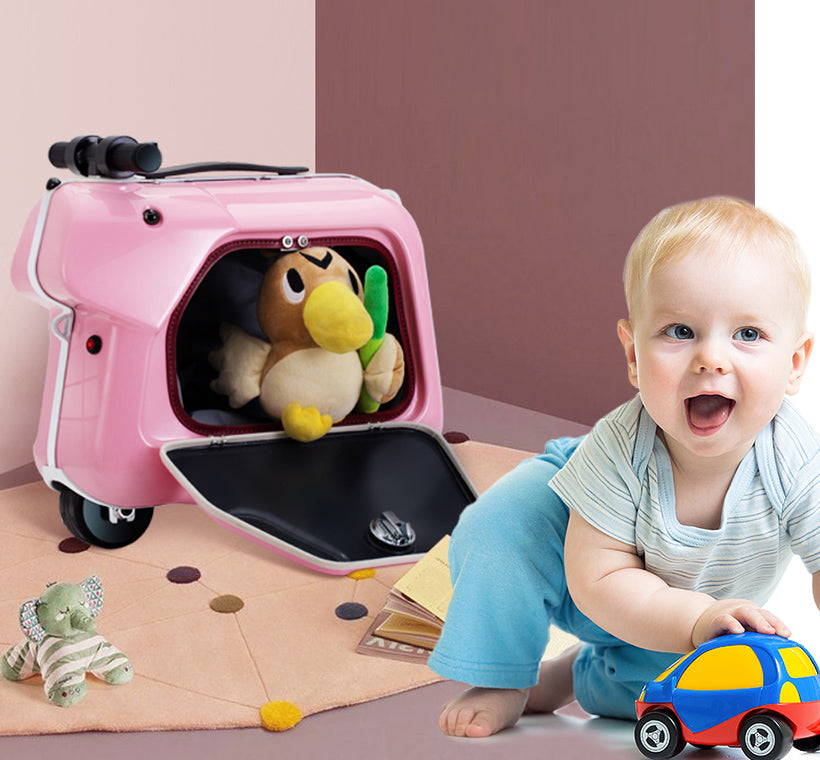 Boost Your Child's Independence with SQ3 Large-Capacity Luggage Sets
The spacious and colorful luggage sets provide ample storage space for children, allowing them to keep not only their daily necessities but also their favorite snacks and toys organized and easily accessible. With convenient locks, parents can rest assured that their children's belongings are secure during travel. This functional and practical feature helps foster a sense of independence and responsibility in young travelers, making their journey even more enjoyable.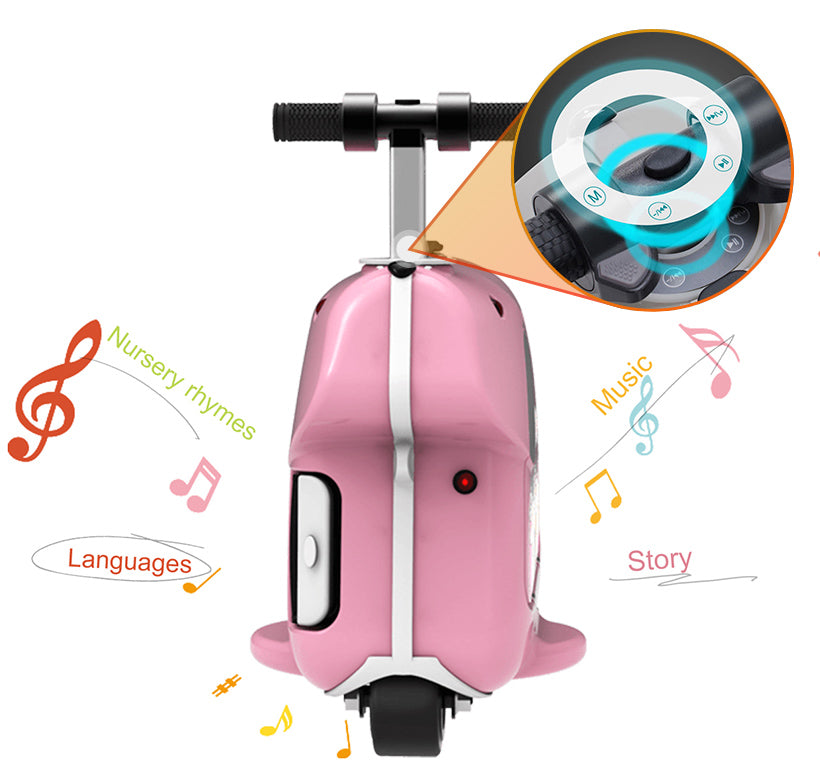 Experience the Fun of Night Riding with SQ3 Children's Luggage Featuring Cool Flash Wheels
Our SQ3 children's trolley case boasts a user-friendly music menu system, complete with multiple modes to choose from. With Bluetooth connectivity, MF radio playback, and TF card playback, your kids can groove to their favorite tunes and stories while riding this versatile and fun luggage. Perfect for outdoor adventures and family trips, the SQ3 adds an extra layer of entertainment and excitement to any journey.
Personalize Your Child's Trolley Case with DIY Cartoon Stickers
Make your child's luggage truly unique with our DIY Cartoon Stickers! Personalize their trolley case with different cartoon stickers of their choice. Choose from a variety of waterproof and flexible sticker materials that won't easily tear, ensuring that your child's suitcase stays looking great throughout their travels. The smooth surface of the trolley case ensures that even if the sticker is removed, there will be no marks left behind, giving your child the freedom to change their stickers whenever they like. Make your child's suitcase stand out from the rest with our customizable stickers!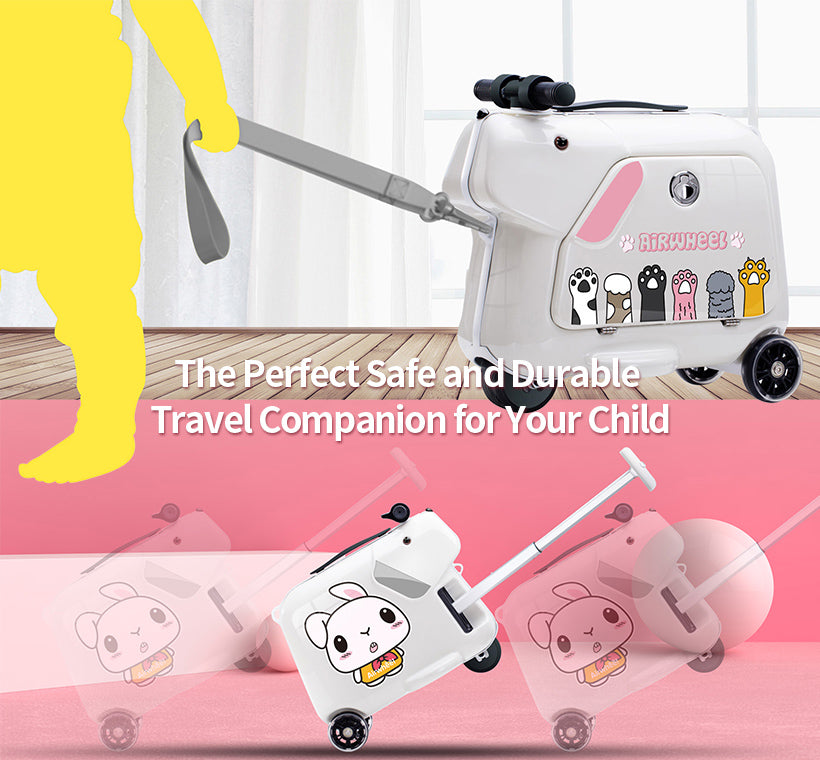 The Perfect Safe and Durable Travel Companion for Your Child
Airwheel SQ3 is designed to be a reliable travel partner for your child, with its four-gear adjustable aluminum alloy pull rod that adjusts to your child's height and body shape. Its smooth and sturdy design ensures a comfortable grip and easy maneuverability for your child. With its durable and thickened all-aluminum alloy pull rods, your child can easily handle the luggage during short-distance travels. Get your child an Airwheel SQ3 and watch them enjoy their travels like never before!
Experience the Fun of Night Riding with SQ3 Children's Luggage Featuring Cool Flash Wheels
Let your child enjoy a playful ride at night with the SQ3 children's box that comes with built-in lamp beads generating electricity and emitting light through the principle of electromagnetic induction. The cool flash wheels are not only visually appealing but also increase the fun factor for children playing at night. It's also a practical feature that allows you to locate your child quickly in a crowded area, reducing the risk of losing them during travel.
Not only does this trolley suitcase feature cool flash wheels, but it also goes through thousands of tests and hundreds of design changes to ensure excellent performance, even on rough roads. You can trust its durability, making it a worthy investment for your child's travel needs.